Mold Masters NEO
Chagrin Falls, Ohio
The Trusted Name in Mold Remediation!
Ask us about
our 10 year warranty!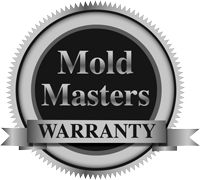 Bonded & Insured
Locally Owned and Operated!
We take pride in providing our customers with the best possible service; offering you 20 plus years of experience in the mold remediation and removal business.
No matter where your mold is located, Mold Masters NEO can handle the project.
If your home or commercial property has a mold problem, it is essential to address the issue in a timely manner. Mold Masters NEO offers testing, estimates, remediation, and ventilation services to assess, fix, and prevent further damage caused by mold.
Learn more about our mold remediation services.