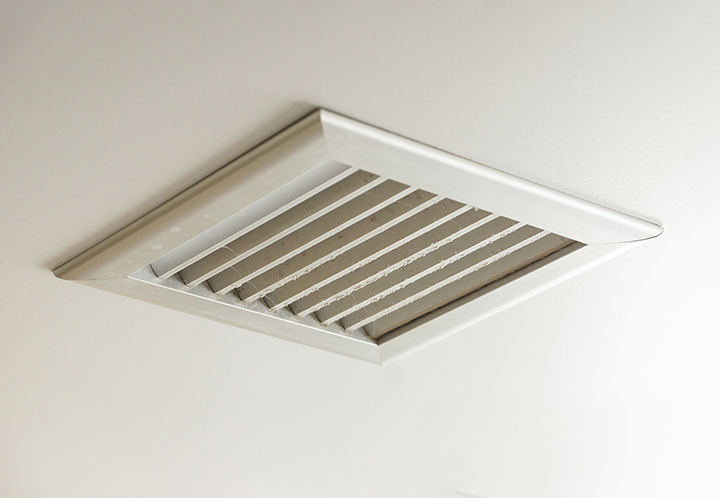 If somebody were to ask us what the most common cause of mold is, lack of ventilation and improper air flow would be the answer. Bathroom vents not vented through the roof, soffit vents blocked, lack of sufficient insulation… all these situations cause mold. Fear not, for we can fix that.
With all of the humidity that occurs in bathrooms, ventilation fans are vital to preventing mold. Venting a fan to the attic will deter the moisture to the attic, but what you need is to get it out of your home entirely. When we install a bathroom fan we vent it properly to the exterior of your home, either through gable vents or through soffit vents.
Attics are a hot, humid area with minimal air flow. For this reason they are one of the most common places to find mold. Sometimes attic fans are helpful for creating that air flow you need, but one thing that is always necessary is sufficient insulation. If there isn't enough insulation or it is not installed properly you will most likely end up with a moldy attic. For more information on insulation issues please see our blog post on icicles.
Don't wait for mold to be a problem! Call us today at (440) 552-9588 to schedule a ventilation consultation